About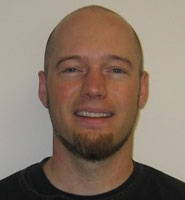 C. Form Miller is a Product Design Manager with expertise in creating effective human-computer interfaces for multiple screen sizes. He is a veteran of internet media with a focus on tools & services for enhanced digital life styles. Form has created influential interfaces for a number of trailblazing companies including YouTube, Twilio, Zynga, Shutterfly, CafePress, and Wired. And early in his career he was the Co-Founder of the first Web-based online community.
Form brings a strong mix of entrepreneurial spirit, product passion, human nature, and extensive design experience to any team he is working with. He strives for simple, structured, and streamlined systems, and has an affinity for early-stage technology startups with disruptive products and innovative business models.
In his personal life, Form is passionate about music and personal liberty, and enjoys beverages, running, nature, and smiles. Form lives with his wife and two sons in the woods of the East Bay.
Mr. Miller has a Master's degree specializing in Human-Computer Interaction from University of Illinois at Chicago, and a Bachelor's degree in Computer Engineering from University of Michigan.
Contact at 'christoform @ gmail'